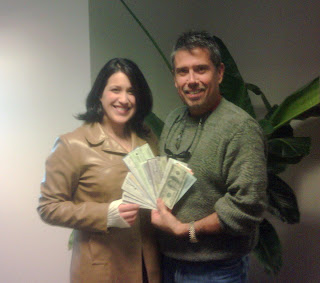 Folks, we hit our Goal for donations to "
Jav's
Run" today; we officially passed the $2,500.00 mark.
I really want to THANK YOU for showing your support to my crazy endeavour but nothing ventured..nothing gained.
Good stuff happening in the Real estate gig; all of the "part time" Realtors are coming out.
It's great, at this time of year (beginning) we start to get calls from Realtors we have not heard of since…Oh yeah, the beginning of last year.
These are the "pros" who do one deal, cash out and live happily ever after………oh and how I hate them.