What is a "Torrecilla"???
It's something that my Dad would do to resolve a problem.
And I had a problem in the form of a 6# Guananbana fruit that was way the hell up in the tree and when it fell it would be certain death.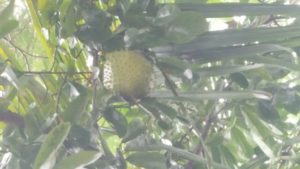 Whats a dude to do?
Well you pull off some of the patio cushions and wait….