SNOW IN FLORIDA……

Yeah, I know it's in Ocala (they deserve it) but it's only a matter of time before we get it here in Miami.
To prove it, pics of my "Guanavana" tree" which was perfectly full of leaves a couple of days ago and now its NAKED and not in a good way.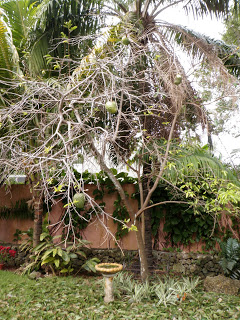 Hermit Crab theroy to follow………….