One of the things that I take great pride in, is how I manage my Public service duties and my Private business practice.
Public service (if done correctly) takes a shitload of personal time and I know that other Realtors use this against me when competing for business…
They'll say "he's a politician and not doing Real Estate anymore"
Well guess what?
I do serve my Community and I still practice the Gig I love and am very good at…..and I have pictures to prove it.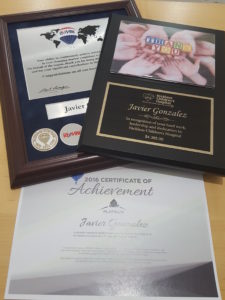 Today I was awarded RE/MAX Platinum Club (8 yrs in a row) and more importantly I was the top contributor to Children's Miracle Network benefiting Nicklaus Children's Hospital.
I may lay low and not boast about all that I do like other Realtors…..but every once in awhile its nice to let them know I'm still around.
CMN loves "GottaJavMiami"