Oh happy Pig day….
My Nephew and his better half have decided to "take over" the Noche Buena festivities and are preparing their first dinner.
Now being Cuban; this involves more food then anyone can eat and dinner time is subject to arrival date….so planning is crucial.
Here's the 25 lbs pig thigh b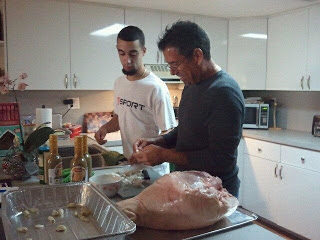 eing prepared by said Nephew…I think.