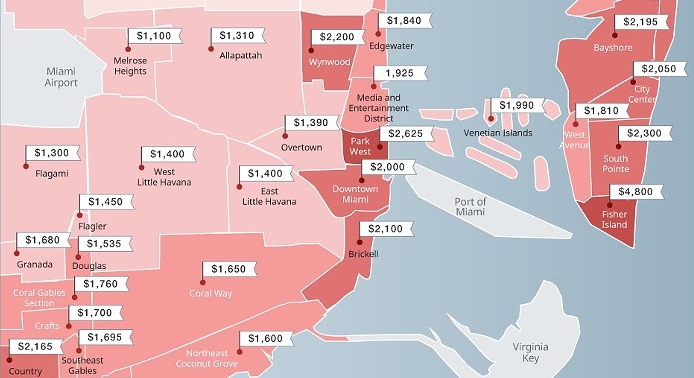 So here's Miami's latest "Median 1-bedroom rent" map… (via the New Times)
• Park West as the 2nd most expensive area? Really? I could throw a stone in the air here in the Grove and it will land higher rent than $2565
• $1500 /month for a one bedroom in Gables Estates? Have you been to Gables Estates????
• Does a one bedroom apartment even exists in Hammock Oaks? If it does it's behind someone's BIG ASS house.
I'm not a fan of "median" anything as a source of data, as each market has micro markets within them.
The map is pretty but it sure doesn't paint a useful picture of the rental market in Miami….